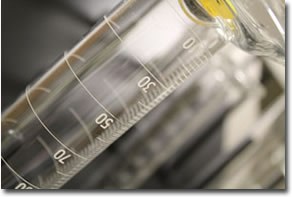 company
Element One Inc. (hereinafter referred to as Element One), is a woman-owned, independently held laboratory located in Wilmington, North Carolina. Since its inception in 2001, Element One has provided analytical services for business, industry, government agencies and the public. We specialize in inorganic analysis.
Since 1974, Ken Smith, President and Laboratory Director, has established a solid reputation due to his extensive experience in metals and air analysis. He has been recognized for his expertise in ICP-MS technology, specializing in it since 1993.
Under the guidance of Ken Smith, our staff is proficient in the complex sample handling, QA requirements, calculations and Methods that air samples demand. Our personnel also have strong backgrounds in analyzing metals samples and in interpreting results in air testing programs. We routinely analyze and pass EPA Method 29 compliance audits for both multi-metals and mercury. We also have experience with Ontario Hydro mercury method and all other metals methods in air analysis.
Element One uses state-of-the-art instrumentation, and our staff has broad experience in analyzing metals in a wide variety of samples (i.e. air, soil, drinking water, wastewater, wastes, raw materials, process samples, and finished products). Element One is certified by the State of North Carolina for all metals parameters in drinking water and wastewater. Additionally, Element One holds Certifications in Louisiana, New York, Pennsylvania, Texas, Virginia, and New Jersey NELAC/NELAP.